Once I encountered this: a patient came to a tooth extraction under anesthesia, paid for the extraction and anesthesia, but refused anesthesia, since a relative (therapist) said that EVERYONE dies from anesthesia.
Anesthesia in the mass consciousness
There is a saying: "Medicine has more fans than sports." If we develop the topic, then most of all in medicine there are "fans" of anesthesiology. The saddest thing is that doctors are often found among such fans. I don't want to offend anyone, but very often I hear statements about anesthesia on this score, surprising due to illiteracy and ignorance, not only from ordinary people, but also from surgeons, gynecologists, therapists and doctors of other specialties.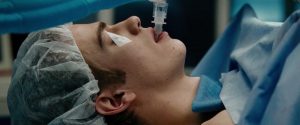 Not a single anesthesiologist can judge about surgery or ENT diseases, but almost any non-anesthesiologist will be happy to tell you profoundly something like "anesthesia is always anesthesia" or "anesthesia is not sweet". Well at least the majority do not repeat the generally accepted nonsense that "anesthesia takes five years of a person's life" or "affects the heart."
Horror stories about anesthesia
Nobody will ask a traumatologist about gynecological diseases. Nevertheless, questions about anesthesiology are asked to doctors of any specialty, who, as a rule, do not understand it more than the rest of the inhabitants – a very specific subject of anesthesiology. Once I encountered this: a patient came to a tooth extraction under anesthesia, paid for the extraction and anesthesia, but refused anesthesia, since a relative (therapist) said that EVERYONE dies from anesthesia.
Patients who go to surgery under general anesthesia are happy to write in various forums how they are afraid of "general anesthesia", and the chorus of well-wishers echoes them: "yes, yes, anesthesia is like dying a little", "anesthesia has a lot of contraindications", "There may be an allergic shock!" It seems that anesthesia can be dispensed with and it is not necessary to monitor the patient's somatic state during the most complex and traumatic interventions. At the same time, no one writes that pain has a very, very strong effect on health, that not everything can be tolerated, that a surgeon is a person who only performs an operation, and an anesthesiologist is just the specialist who deals with the patient.
What does an anesthesiologist do?
Throughout the operation, the anesthesiologist monitors the patient's condition not only by clinical signs, but also using objective data. The monitor screen displays: pulse rate, its rhythm, cardioscopy (this is almost a cardiogram, just not on paper, but on the screen), blood pressure, the amount of oxygen and carbon dioxide in the blood and exhaled air, and this is the minimum set of indicators. If necessary, the same number of indicators can be added to it.
Dangers of local anesthesia
If you look at the anesthesia monitor (a device that monitors the patient during the operation), you can see how the pressure and pulse of a person entering the operating room jump, how they increase after the surgeon administers local anesthesia. Not only are the injections themselves painful, the drugs that cause local anesthesia are quite toxic, if they get into the blood, they can cause complications, they also add adrenaline to the dental drugs, which definitely causes vasoconstriction – for this they add – it raises blood pressure , myocardial oxygen demand and increased heart rate.
So local anesthesia is no less and sometimes more aggressive than general anesthesia.
What is General Anesthesia?
What is general anesthesia or, as the "experts" of the Russian language say, "general anesthesia"? If you do not go into details, but highlight the most important thing for the patient, then general anesthesia is the kind of pain relief performed by an anesthesiologist. The patient does not have to be asleep during general anesthesia. Sometimes drowsiness is enough – medically induced calmness and indifference to the outside world. This condition is called sedation. Sometimes, due to such a serious sedation (sedation), the patient falls asleep on his own, but wakes up at the right time – at the command of the doctor, he performs simple actions (open your mouth, turn your head, raise a limb, etc.).
Types of general anesthesia
General anesthesia is divided according to different criteria, but we will not delve into all types of classification, but only name and characterize the main types of anesthesia used in practice.
Anesthesia with artificial lung ventilation
For large operations on internal organs located above the diaphragm, which separates the chest cavity from the abdominal cavity, as a rule, anesthesia with artificial lung ventilation is used, and, in heart operations, with artificial circulation. Anesthesia drugs can be administered either intravenously or with inhaled air, or both.
Spinal and epidural anesthesia
Sometimes such anesthesia is also reinforced with spinal (subdural) or epidural anesthesia, which, in turn, can be used independently. With spinal anesthesia, the drug is injected under the dura mater into the fluid that washes the spinal cord at the level of its segments responsible for sensitivity in the operation area. For the duration of the anesthetic, these segments and all those below them become insensitive to pain, and the anesthetized body parts become immobile. With epidural anesthesia, the drug that causes it is injected over the dura mater at the level of the nerve trunks extending from the spinal cord and, washing them, causes an interruption of sensory and motor nerve impulses at the site of the drug action. Organs located below the site of surgery may not be anesthetized. Both types of such anesthesia are considered sparing: they are the least aggressive and have the advantages of general and local anesthesia, while practically having no disadvantages.
Prolonged epidural anesthesia
Epidural anesthesia can also be prolonged. In this case, a thin catheter (tube) is placed over the dura mater, which is led out. It is glued to the patient's back and pain relievers are added there: this is the most effective postoperative pain relief.
These types of pain relief require a very small amount of the local anesthetic drug. Until recently, lidocaine was used, but now drugs have been proposed that act more long-term and effectively in lower doses.
During such anesthesia, the doctor may suggest the patient to sleep or a state of sedation so that the person does not get bored during the entire time of the operation.
Other types of anesthesia
The following types of anesthesia are less common:
sacral – as a type of epidural,
conduction – when the anesthetic is injected near the nerve trunk,
intravenous – on spontaneous breathing – this is often used for anesthesia for abortion;
and quite exotic: pleural, thoracic, rectal, intraosseous, etc.
Anesthesiology in dentistry
And a little more about outpatient anesthesiology and anesthesiology in dentistry, in particular. It is anesthesia (central anesthesia) that is used extremely rarely in modern outpatient dentistry, and this, as a rule, is unjustified – like firing a cannon at sparrows. The optimal at the moment is sedation with simultaneous control of the patient's condition – monitoring. This enhances local anesthesia and reduces the amount of anesthetic required to achieve an effect. There are no contraindications to this method for people who have reached the dentist's office with their feet. According to his own feelings, the patient sleeps in the same way as during anesthesia, however, he wakes up quickly, is oriented and is able to move himself.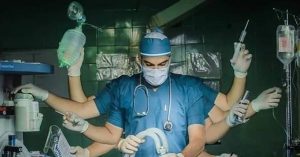 How often can sedation be used?
During sedation, all the patient's reflexes (cough, vomit) are preserved, verbal contact is maintained: the doctor may ask you to follow simple commands like "open your mouth wider." Sedation can be done as many times as you like. Every other day and every day. The drugs that achieve sedation (no narcotic drugs are used) are very quickly – within a few minutes – excreted from the body. The anesthesiologist continually adds them during the sedation process. A few minutes before the end of the operation, sedation is stopped and the patient wakes up on his own.
Contraindications for sedation
The constant form of atrial fibrillation, ischemic heart disease, hypertension, bronchial asthma, diabetes mellitus and many other chronic diseases are not a contraindication for dental treatment under sedation. On the contrary, constant hardware and clinical monitoring by an internist will allow timely medication to prevent pathological excess. By the way, control and correction of the condition of a patient suffering from chronic ailments during dental operations is the main meaning of the participation of an anesthesiologist in the treatment process. Medication sleep as a component of the benefit may not be present.
Can you die from anesthesia https://en.wikipedia.org/wiki/Anesthesia?
Mortality from sedation does not exist, and from anesthesia is so low that mortality from local anesthesia exceeds it. Addiction to drugs and alcohol is not a contraindication for dental treatment under sedation, although it complicates the task of the anesthesiologist.
And, finally, one more professional saying: "it is not anesthesia that is terrible, the drug addict is terrible." And an incompetent person giving advice.